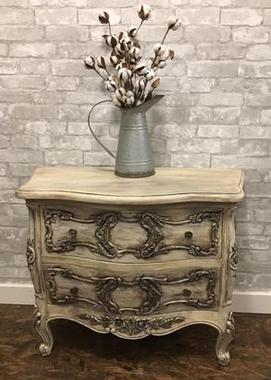 *** SOLD *** Up-Styled French Country 2 Drawer Dresser
*** SOLD *** Thank you!
Well here she is. Finished. My goal was to make her look like she was pulled from a 100 year old villa in the south of France.
Measures 32" wide at the back x 16" deep
x 25" high. A true one of a kind.